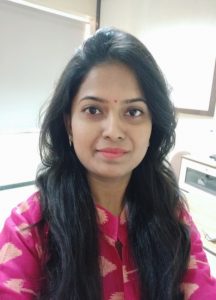 Education
M.E. (Computer Engineering) B.E. (Computer Engineering)
Area of Interests
Cyber Security
Artificial Intelligence
Internet of Things
Machine Learning
Papers Presented
"Anomaly detection using machine learning techniques", IEEE Sponsored 2019 5th International Conference for Convergence in Technology (I2CT) Co-Sponsored by IEEE Bombay Section, March 2019.
 "Denial of Service Attacks", 2nd International Conference on Micro-Electronics Computing & Communication System (MCCS-2017) organized by Indian Society for VLSI Education & IETE Ranchi Centre at ARTTC, May 2017.
"Study of Back-Propagation and Self Organizing Maps for Robotic Motion Control: A Survey", IEEE International Conference on Trends in Electronics and Informatics ICOEI at SCAD college of Engineering and Technology, May 2017.
"Comparative study of clustering methods: K-means, K-medoid and Agglomerative", DRDO Sponsored 2nd IEEE International Conference on Innovations in Information, Embedded and Communication Systems ICIIECS, Mar 19th-20th, 2015.
Contact Information
sonali.wankhede{at}spit.ac.in Extn: 341, Room No. 410, 4th Floor, Department of Information Technology, Sardar Patel Institute of Technology, Andheri(W), Mumbai 400058